SIMULATION TECHNIQUE FOR DRONES WITH APPLIED ALGORITHM FOR MILITARY USE
77 views
Keywords:
PX4; UAV; Simulation; Software-in-the-Loop-simulation (SITL).
Abstract
Unlike unmanned ground vehicles (UGV), building and developing unmanned aircraft models is costly and risky, especially during testing. Therefore, this article proposes a UAV simulation model based on the Software-in-the-Loop (SITL) method for testing the quality of flight controllers, especially to reduce defects and initial costs for the system development process. As a result, the flight algorithms inherited from simulation shall be applied in a number of military applications.
References
[1]. Moon, Sangwoo (Department of Aerospace and Mechanical Engineering, Korea Air Force Academy) "Implementation of a X-Plane and MATLAB/Simulink based Simulation System for Multiple UAVs" Received : 2013.02.20 Accepted : 2013.03.15 Published : 2013.05.01.
[2]. Jesús García & Jose M. Molina, "Simulation in real conditions of navigation and obstacle avoidance with PX4/Gazebo platform", Personal and Ubiquitous Computing (2020).
[3]. Lorenz Meier, Dominik Honegger, and Marc Pollefeys. "PX4: A node-based multithreaded open source robotics framework for deeply embedded platforms". In: 2015 IEEE international conference on robotics and automation (ICRA). IEEE. 2015, pp. 6235–6240.
[4]. Khoa Dang Nguyen, Nguyen Trong Thang, and Cheolkeun Ha, "Graph-SLAM Based Hardware-in-the-Loop Simulation for Unmanned Aerial Vehicles Using Gazebo and PX4 Open Source", International Conference on Intelligent Computing, 2019.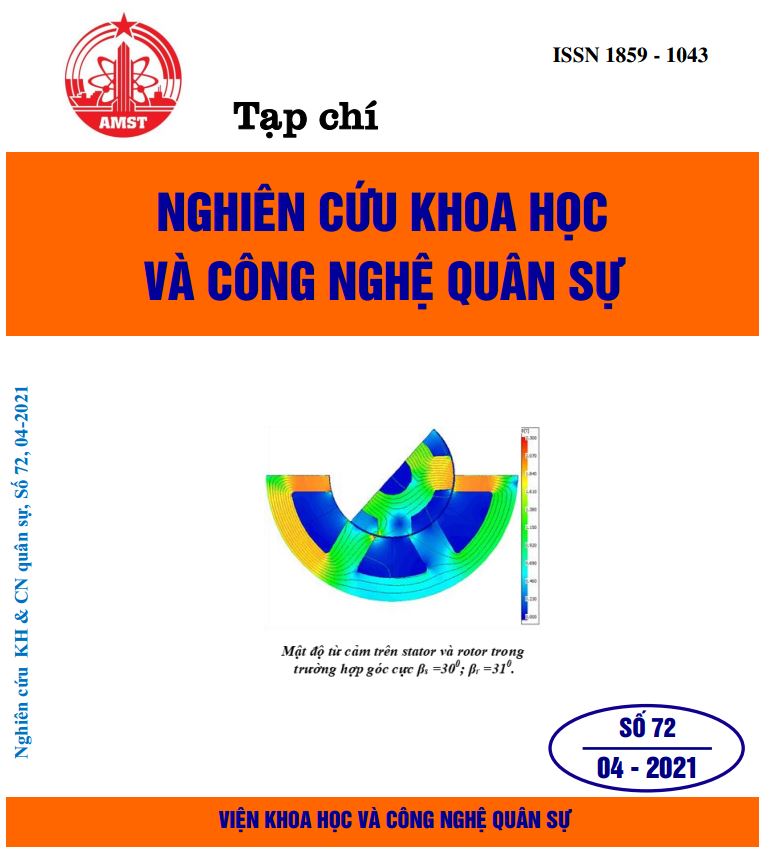 Downloads
How to Cite
Minh. "SIMULATION TECHNIQUE FOR DRONES WITH APPLIED ALGORITHM FOR MILITARY USE". Journal of Military Science and Technology, no. 72, Apr. 2021, pp. 158-61, https://online.jmst.info/index.php/jmst/article/view/44.