SURVEY RESULTS ON THE VERTICAL LANDING AERODYNAMIC CHARACTERISTICS OF THREE JOINTS HELICOPTER ROTOR AND DETERMINES THE VORTEX RING STATE
86 views
Keywords:
Helicopter main rotor; Helicopter rotor dynamics; Vortex model; Flapping; Lagging; Rotating vortex.
Abstract
Based on the established model and calculation program, the survey results on the vertical landing aerodynamic characteristics of the helicopter rotor are presented in the paper. The velocity at which the vortex ring state occurs and its influences on the aerodynamic characteristics of the rotor are determined.
References
[1]. Nguyen Khanh Chinh, Pham Vu Uy, "Constructing computational program to determine induced torque components on helicopter main rotor rotation axis", ICFMAS2018, NXB Bách Khoa, pp.204-209, 2018.
[2]. Nguyen Khanh Chinh, Pham Vu Uy, "Mô hình chuyển động lá cánh cánh quay trực thăng ba khớp xét đến tính chất phi tuyến không dừng khí động học", Tạp chí nghiên cứu KH – CN QS số 66, tháng 4-2020.
[3]. В.Б. Зозуля, Ю. П. Иванов, "Практическая аэродинамическа вертолета Ми-8", Машиностроение, Москва, 1977.
[4]. Моцарь П.И, Удовенко В.А. (2009), "Определение зоны режимов вихревого кольца одновинтового вертолета на основе математического моделирования", Открытые информационные и компьютерные интегрированные технологии №44.
[5]. "Vuichard Recovery Technique - How to escape a Vortex Ring State" <https://www.youtube.com/watch?v=HjeRSDsy-nE&t=149s>.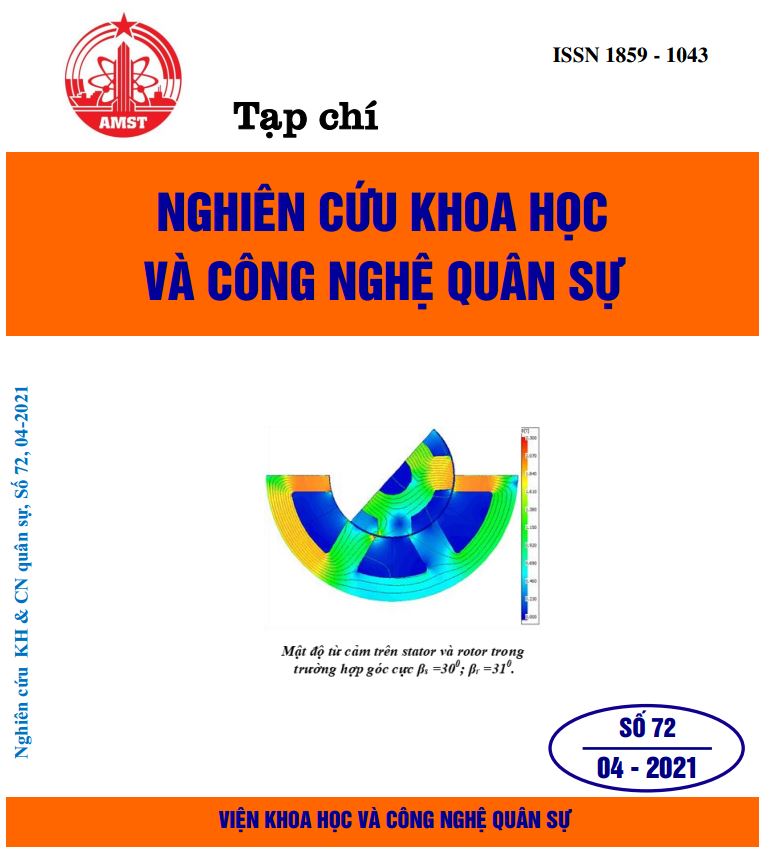 Downloads
How to Cite
Chính. "SURVEY RESULTS ON THE VERTICAL LANDING AERODYNAMIC CHARACTERISTICS OF THREE JOINTS HELICOPTER ROTOR AND DETERMINES THE VORTEX RING STATE". Journal of Military Science and Technology, no. 72, Apr. 2021, pp. 3-9, https://online.jmst.info/index.php/jmst/article/view/73.
Section
Research Articles