SDR technology application in the design of high-frequency noise signal generator
22 views
Keywords:
SDR; SDR technology; Direct Conversion.
Abstract
This article introduces the application of SDR technology in the design of noise signal generators in electronic warfare equipment, thereby researching and manufacturing short-wave interference generators using SDR technology.
References
[1]. "Thuyết minh kỹ thuật và hướng dẫn sử dụng khí tài AJAS-1000HF", Cục Tác chiến điện tử.
[2]. Perseus SDR Software Defined 10 kHz-30 MHz Receiver. http://microtelecom.it/perseus.
[3]. A. A. Abidi, "Direct-conversion radio transceivers for digital communications" IEEE J. Solid-State Circuits, vol. 30, no. 12. pp. 1399-1410, (1995).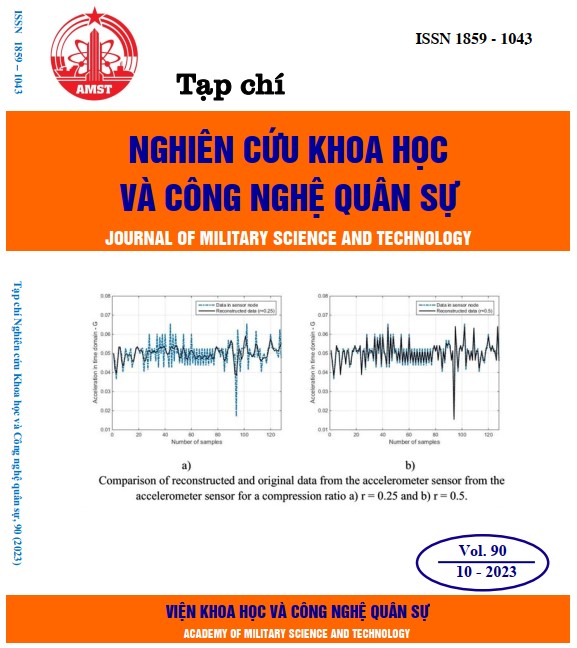 Downloads
How to Cite
Trình, T., and Nguyễn Thế Duy. "SDR Technology Application in the Design of High-Frequency Noise Signal Generator". Journal of Military Science and Technology, vol. 90, no. 90, Oct. 2023, pp. 163-6, doi:10.54939/1859-1043.j.mst.90.2023.163-166.